4 SEO Tips for Shooting to the Top of Google Search Results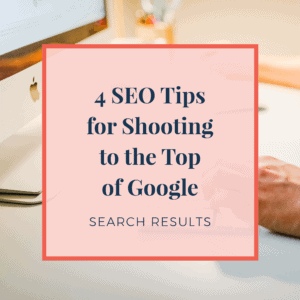 Getting your website in front of potential clients is essential for small business owners, and updating your web copy is the first step. Using search engine optimization (SEO) strategies is, in my experience, the quickest way to start getting more page views. SEO works on the algorithms that determine how to place a website in search result rankings. This means that the written content of your website, when properly optimized, brings in more potential clients! When a potential client searches for key terms related to the products and services your business offers, they are more likely to find your website if you've used solid SEO practices.
[Tweet "Great SEO is directly tied to higher search engine rankings, and more views by potential clients!"]
As a virtual assistant who specializes in SEO website copy, I have a lot of experience optimizing web pages for a wide variety of businesses. No matter what kind of website or business you're running, a few key strategies will boost your SEO game. I use these SEO tips every time I write web copy for a new client, and for my own business!
#1: Keyword Research
The first step to improving your website using SEO is figuring out which keywords are most likely to bring in new clients via search engine. You need to look at a few different metrics. Website building platforms like WordPress offer plenty of options for SEO tips.
Which keywords visitors to your website search for and the number of searches per month for different keywords are a good place to start. You might also want to consider delving into some analytics on conversion rates: look at which search terms correlate with higher mailing list sign ups or purchases. I find that SEO incorporating effective keywords greatly increases the number of potential clients viewing a website!
#2: Quality Content
Keywords are only useful when used as part of a larger body of written content that is of a high calibre. One of the biggest mistakes I see small business owners make when writing their websites is expecting keywords to do all the work. You have to remember that an actual person is going to click on a search result, and read the content of your website! If you just have "keyword soup" and no substantial, high quality content to back it up, that potential customer is going to leave your website as quickly as they found it. Jamming keywords into every sentence without regard for grammar or the overall experience a visitor has when viewing your website is short sighted.
#3: Consistency
Make sure your website reads the same across all pages; every page should be polished, easily understood, and use the same tense and voice. Your landing pages should transition seamlessly to your regular web pages and your business blog. I always make sure to incorporate the most important keywords on every page, where possible. This kind of consistency not only looks good to potential clients, but it helps search engines figure out how to rank your website.
#4: Website Audit by a Virtual Assistant
Tailoring your web copy with great SEO is a learned skill, and it takes dedication. Most entrepreneurs just don't have time to spare, and that's why so many small business websites are poorly designed or written! A full website audit conducted by an experienced virtual assistant who specializes in web design and writing copy can highlight all the areas for improvement on your existing website. Think of it as a way to create an action plan: the audit will tell you what needs to be updated, and where SEO can make a difference in how many visitors your website receives. Then you can decide what to prioritize, and outsource any work that you don't have the time (or expertise) for to your virtual assistant!
[Tweet "Keywords aren't the only component of an SEO toolbox. Your website needs quality & consistency."]
I hope this article has given you some SEO tips for improving your website. If you'd like to chat about how a website audit could help your business, or want to learn more about the website services I offer, please schedule a free consultation!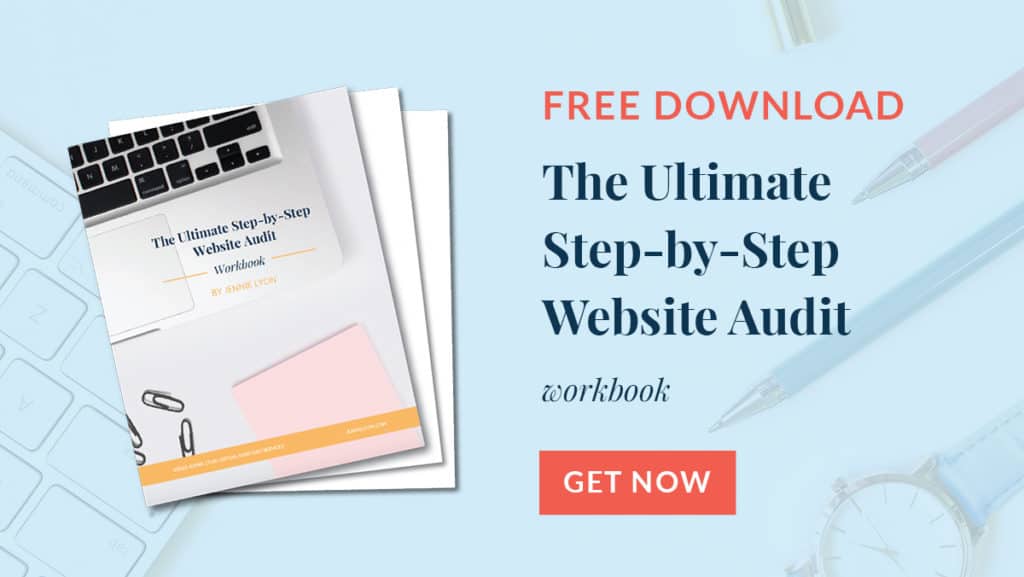 Your website should be the keystone for your entire digital marketing strategy. All social media, emails, landing pages, and promotional material should be funneling your customers to your site. If you want your web presence to be as professional and polished as possible, you should do a comprehensive website audit to figure out which sections need a facelift.