My Best 5 Grow-Your-Business Tips From 100 Episodes of Digital Marketing Made Simple!
A 100 Episode Retrospective
Business advice is EVERYWHERE. What advice is worth listening to? Which advice is appropriate to consider for your specific business? I'm celebrating 100 episodes of Digital Marketing Made Simple! I've gone back through my previous podcasts to find the advice that resonated with the broadest pool of you beautiful listeners for a bit of a retrospective of the top advice I can give you to triage your business today!
Podcast Overview
Today I'm going to highlight some of my absolute best business advice from my past 100 episodes of Digital Marketing Made Simple. You can click on the links below to jump to any section that you'd like to learn more about:
Distilling 100 Episodes of Digital Marketing Made Simple
One hundred episodes, oh my goodness, does time fly when you're doing what you love! Digital Marketing Made Simple has been a special highlight of mine because it's my chance to connect with you and share what I've learned and keep learning about improving businesses of all types over the years. I've had so many people get in touch with me to share how tips and tricks I've shared on my podcast have had profound effects on their own businesses, and knowing that I've impacted them in a positive way is like a badge of honor. For this one-hundredth episode spectacular, I thought it would be great to take a look at the top five of my most popular episodes and distill the most poignant tips from them into a lightning round of solid advice you can use to triage your business today!
The Most Important Thing to NEVER do on Instagram (Episode 33)
Instagram is a constantly moving target, especially lately when they've been experimenting with new features to compete with TikTok every other week. It's easy to get lost in the shuffle and miss the mark when trying to build and maintain your audience. Lucky for you, I'm here to help! What's the most important thing to never do on Instagram? Never ignore your audience!
The most important thing to remember on Instagram is that your audience WANTS to hear from you! When they comment on your posts, you should be engaging with them every single time! When you post, you should be adding the full limit of hashtags every single time! That's how interested users find your content to begin with! If you find yourself mixing business posts with personal posts, I highly recommend creating a personal account and keeping your non-business-related posts off your business account. Instagram is designed to be a highly curated user experience, and if your audience wants to see your more casual posts, they'll follow you there, too!
You should always be posting with a plan in mind. Are you calling your audience to action? Is your branding and message consistent? If it's too much trouble for you to make your Instagram page a dedicated place for people to quickly learn about your business and follow your journey, then it is absolutely imperative that you hire a skilled digital marketing team to lead the charge online for you; it's too valuable a resource to leave to chance with an inconsistent posting plan!
Get a Digital Marketing Team to BOOST Your Facebook Ads (Episode 35)
Facebook Ads can be daunting even for the more tech-savvy business owner. One of the great things my team and I get to do when working with entrepreneurs and businesses alike is to understand their brand, target demographic, and message intimately. We can then maximize reach and return on investment through marketing such as Facebook Ads.
When you're not 100% on top of your target audience, Facebook Ads can be such a shot in the dark. Still, it's my job and pleasure to understand your business to the point where I can recommend who you should be marketing to and, even more importantly, what they need to hear to see value in your business today! Teams like mine are well-oiled machines designed to do precisely that. As soon as you're able to commit, you should be working with a dedicated digital marketing team you trust to curate your Facebook Ads and beyond to squeeze the absolute maximum reach and interest you can from your investment.
Automate the MOST Important Parts of Your Business (Episode 34)
It is so tempting to keep your hands in every little corner of your business– it's your baby! You care about it, and it's easy to feel like if you're not handling everything yourself, how can you be sure it's getting done? This is a surefire way to burn yourself out, and it's completely counterintuitive to everything your business needs to become more efficient!
One of the essential skills you're going to need to master is letting go of the time-consuming tasks necessary to keep your business running but don't necessarily need YOUR hands on deck. When you let a dedicated digital marketing team take over your social media post schedule, email newsletters, marketing, or even technical support (to name a few), you suddenly free yourself up to tackle new ideas and aspects of your business that deserve more of your attention.
Double Your Income by Working LESS (Episode 32)
When you accomplish more in less time, your time instantly becomes more profitable. So how do we improve that profitability? By mastering efficiency. Are you sticking to a schedule? Is your work environment free of distractions? What tasks are eating up the most significant chunks of your workday, and can you off-load those tasks to someone else, such as a dedicated digital marketing team?
Time wasted is money lost. I have proven to client after client the value of a dedicated digital marketing team; they're always astounded by the return on investment they get by shifting time-consuming parts of their business over to my team and me! The big secret is that all of those tasks that were keeping you from refining and growing your business before will bring in leads and generate sales for you in the hands of a skilled digital marketing team. Suddenly, you can focus on growing your business WHILE your business works for you!
How to Drive FREE Organic Traffic to Your Website (Episode 36)
Effective SEO is the most significant way to drive a constant stream of interested potential clients to your online spaces. One of my favorite parts of my job is performing complete website audits on new clients to see where we can improve their SEO and start capturing fresh clients online! SEO is something that most small and medium businesses assume takes care of itself by posting your website online and through the occasional marketing push. Still, it's much more complicated than that. I will go through a client's online presence and discover opportunities to improve their copy and branding to match what people search for when looking for services they provide and help get them noticed in searches and higher up on the list of results!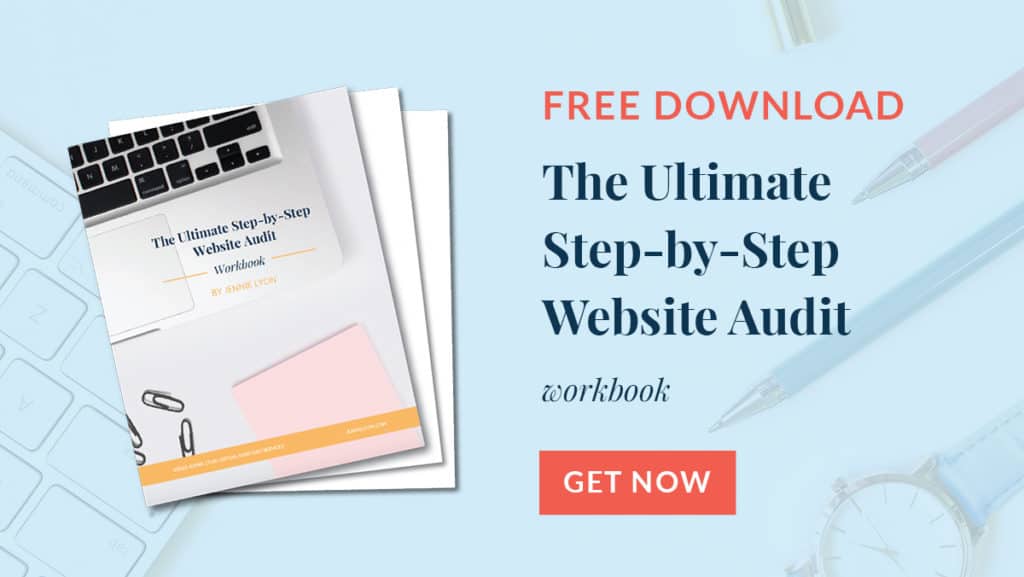 My Challenge For You
I like to end my podcasts lately with a small challenge my listeners can take from what we've learned today and apply it immediately to your business. Since today is my one-hundredth episode, I'm allowed to make a special request, which is to challenge you to give me a call! Let's set up a call and chat about your goals for your business and see if there are opportunities to create efficiency and growth together with my digital marketing team. We've been working with happy clients for years, and if you've been listening this far, you're looking for ways to improve your business. Well, here I am! Schedule a free call with me, and let's explore your business together!
So What Did We Learn?
You MUST pay attention and interact with your Instagram audience
Digital marketing teams can maximize ad reach such as Facebook Ads
Pass time-consuming tasks off to a skilled digital marketing team
Let a digital marketing team take the work of generating leads for you
Effective SEO is the most effective way to drive organic traffic to you!
Your business greatly benefits when you hire a digital marketing team
My team at Jennie Lyon Digital Marketing Inc. and I are passionate about discovering ways to make your business more efficient, more profitable, and more successful! We're more than happy to help you take your business to the next level. Set up a free call with me anytime. I'd love to see how we can improve your business!
Links for this episode:
Rate, Review, & Subscribe on Apple Podcasts
If you like what you hear on the podcast, please consider rating and reviewing my show! Woo Hoo! Click here, scroll to the bottom, tap to rate with five stars, and select "Write a Review." I would love to hear what episodes you enjoy the most!
If you haven't done so already, please subscribe to the podcast. I'll be adding new content weekly, if you're not subscribed, there's a good chance you'll miss out. Subscribe now!