How a Virtual Assistant Can Keep You in the Game While You Enjoy the Holidays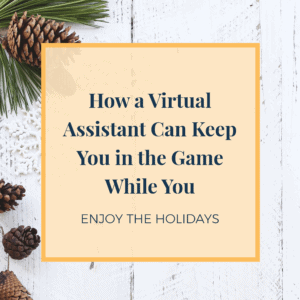 The holidays are fast approaching, Halloween is a little over a week away! Like many other entrepreneurs and small business owners, I'm sure you're looking forward to them. After all, who doesn't love spending time with family, enjoying the change of season, and attending celebrations and holiday dinners? Unfortunately, this is often also a busy time for small businesses, and all the extra workload can keep you from enjoying your holidays.
Entrepreneurs, especially those working solo and/or from a home office, need to carefully protect their work-life balance. Do you need a vacation or some time working fewer hours in order to enjoy the holidays with your loved one? Luckily there is a solution to this problem, and that is to partner with a virtual assistant!
[Tweet "The holidays will be so much more enjoyable when you don't have to worry about work!"]
Outsourcing Your Workload
There will always be tasks that you can't trust anyone but yourself with, either because they require your specific expertise, or are so fundamental to the vision of your business that you need to be involved. However, those tasks actually make up only a small portion of what needs to be done regularly to keep a small business running. Everything else can be handed off to a virtual assistant, and be removed from your daily to-do list.
During busy times like the holidays, passing off email marketing, administrative tasks, client care duties, social media marketing, graphic design, and copywriting to someone else can be a huge relief. Suddenly you've freed up hours of time each day, and have a minimum of tasks vying for your attention.
Watching Over Your Business
A good virtual assistant will quickly become familiar with the workings of your business, and learn how you like to handle clients and your online presence. They can then watch over all the important channels of communication for you, meaning you can take a real break from the daily grind. Wouldn't that be amazing this time of year?
Keeping You in the Loop
For the anxious among us, the idea of completely abandoning our business for any length of time is a scary thought! Luckily there are less stressful ways to keep up with what is going on with your business even when working reduced hours or taking a small break. Any virtual assistant worth their salt will be familiar with multiple kinds of collaborative tools including project management systems, editorial and marketing calendars, and communication platforms. By using scheduling software to assist with organization, a virtual assistant can help keep you, themselves, and any other team members on track and getting the important things finished, even while you take some time away. That way you can check in once a day if you're nervous or need to know what's happening, but you don't need to worry about staying on top of everything 24/7.
[Tweet "Attaining work-life balance during the holiday season is easier when you have a virtual assistant."]
Of course, once you've had time to enjoy the holidays a bit, perhaps you'll be ready to jump back in for a bit. Your personal touch can be helpful to wish your clients well at this special time of year and get everything wrapped up before the new year starts.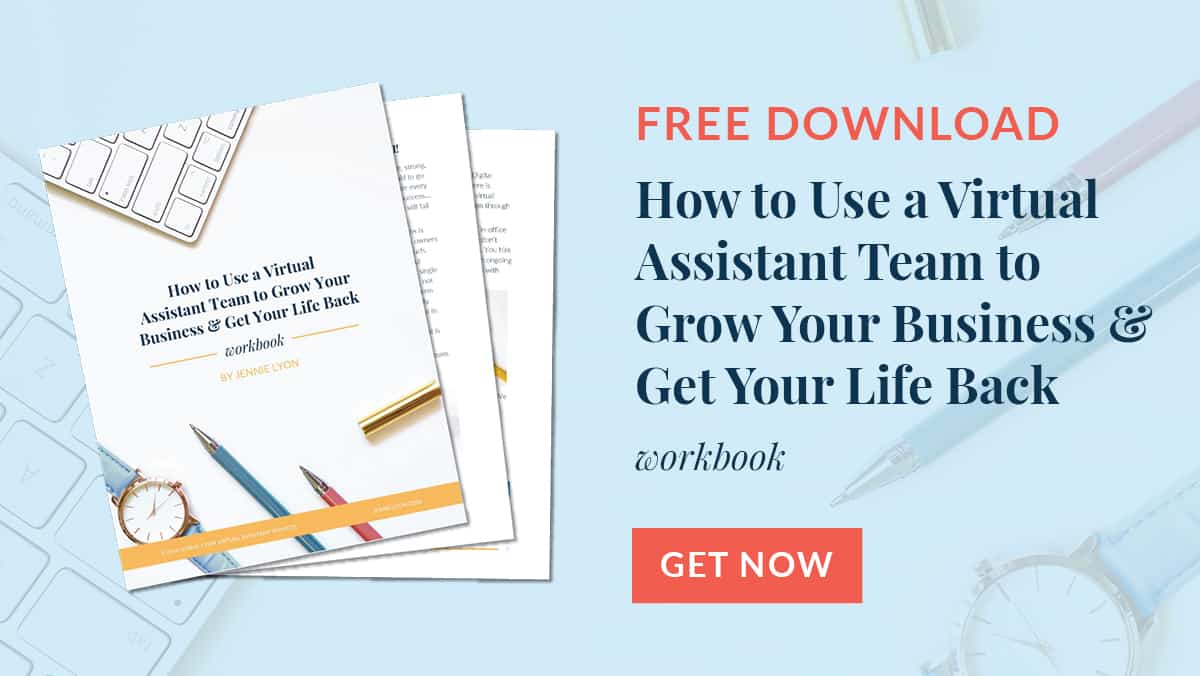 However, keeping your virtual assistant involved in your business, even to just handle regular tasks like social media or writing blog posts, can help you maintain that precious work-life balance all year long. After the holidays are over can also be a great time to take a break and plan your strategy for growing your business and improving it. So go ahead, hire a virtual assistant and start making some wonderful plans for the holiday break, you deserve it!